Fill Out The Form Below To Book A Discovery Call!
We're not "just" another social media marketing firm. Our principles were developed from marketing our functional medicine practice in Fort Mill SC.
This means we understand the huge effort it takes to run a thriving clinic and how important it is to maximize every marketing dollar.
These marketing techniques allowed us to scale from $30,000 to $180,000 a month in revenue while spending just 3% of annual revenue on Facebook marketing.
It's not unique to our clinic - our Facebook marketing techniques have worked for many other clinics in a variety of markets.
We're a marketing company that understands that each 'lead' is an actual person with a real problem - and YOU can help them!
Our techniques not only generate upwards of 75 leads per event - we help you nurture leads to result in even better long-term results.
Ignite Your Clinic's Marketing with Our Complete System
Choose 1 service or implement all 3 for best results.
Facebook
™

Event Marketing
Fill your talks with our highly effective Facebook marketing funnel. Generate 70+ leads for in-office or dinner events.
Keep your clinic's Facebook page fresh, exciting, and informative. Daily Facebook posts build trust while increasing dinner talk RSVPs.
Google Marketing
The best choice for long-term marketing strategies. Establish brand recognition, get form fills from motivated leads, be the first choice when someone googles service in your area.
Here's (some of) what Ignite Marketing provides...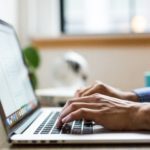 Campaign Setup & Management
Facebook is a beast. You have better things to do than fight with setting up ads and targeting and all that goes into being a marketing success. We manage thousands of dollars a month in Facebook ad spend, so we know how to target quality leads and get them to click.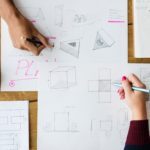 You get copy and ads that we KNOW work because they've been battle-tested on our 65+ clients (including our own clinic!). We provide top performers based on successful campaigns.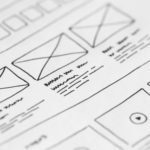 Landing Page Creation & Hosting
We provide landing pages customized and proven to convert your preferred clientele. This is all included in your monthly management fee, no surprises!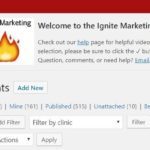 We are so excited to offer our clients access to our own client portal that makes the lead management process as easy as can be. We knew that our clients needed a platform to easily manage event details and leads, and our portal stores it all in one place!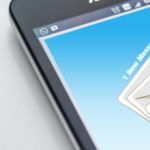 Our Ignite system sends pre-formatted reminder notifications to leads on a regular schedule for each event. By pairing this with a few calls from your team, we ensure the maximum number of butts in seats possible!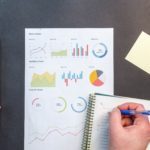 Campaign Reporting & Optimization
We don't just set up your ads and leave you high and dry. Our team monitors how ads are performing, sends you updates and suggestions, and are continually working to improve the process from start to finish.
Our system provides the highest turn out of quality leads in a process that leaves you free to do what you do best - make money and change lives!
What kind of events do we fill?
You'll be a great fit for Ignite Marketing if...
We specialize in helping integrated clinics, dentists, chiropractors, medical doctors, pediatricians, and any medical practice who uses educational seminars to drive their business growth.
Successful clients are excited to make their processes more efficient. You need to trust the process and encourage your staff to get on board as well.
Nobody can get you 100% show and close rates, not even us. That is just the nature of Facebook marketing. But if you utilize our system and put in the elbow grease, you WILL see a positive ROI on your marketing costs.
We are more than just another marketing agency. We are a part of your team and we want to see you succeed! Part of this is clear and open communication about how things are going - full transparency- and a dedication to doing everything we can to provide results.
What are you still waiting for? You could be scheduling new patients by this time next week. Help us help you!